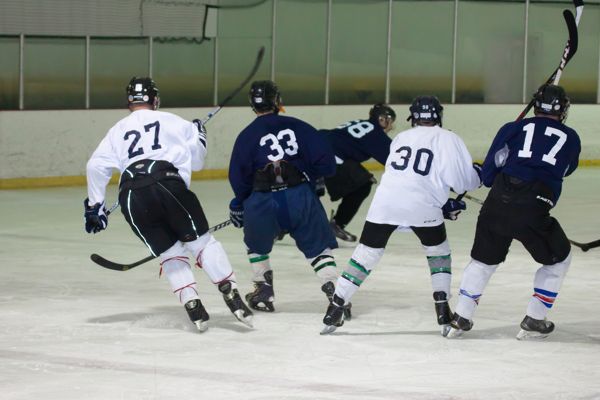 Warrior For Life Fund Adult Developmental League
The WFLF 'D-League' is a year-round program aimed at introducing hockey to active duty and retired military members, and the greater Hampton Roads community at large, who possess limited or no ice hockey experience. The program focuses learning the game of hockey while playing the games.
Each 'season' is 10 weeks long consisting of 3 full-hour practices and 7 facilitated games. Players may register for the entire season or join us at any time. In each practice and game the coaches will focus on game-play situations.
Sign up in person at Iceland of Hampton Roads. Players paying in full for the season receive a WFLF Developmental Hockey two-sided reversible jersey and hockey socks.